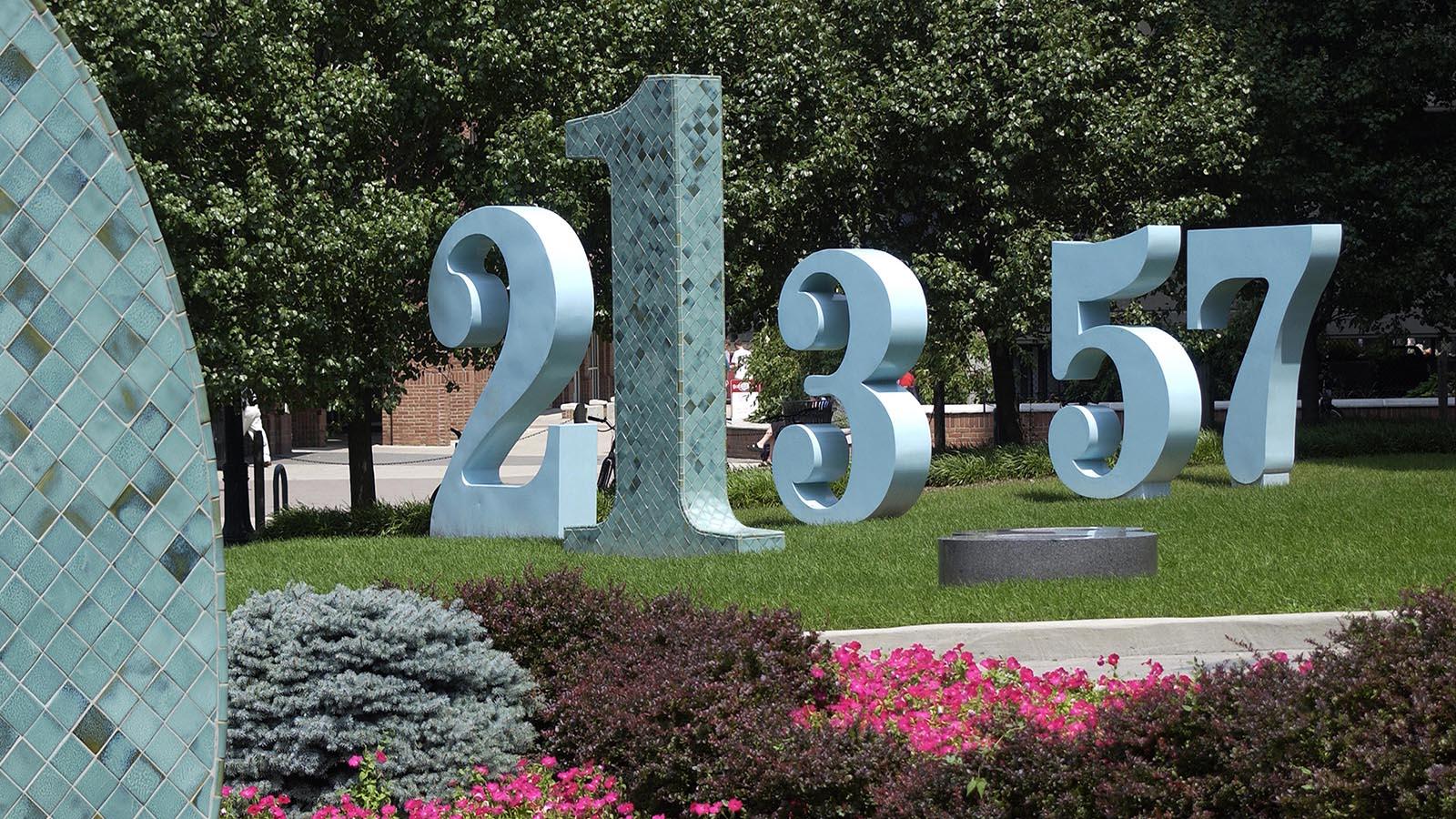 Body
View Tutoring and Course Resource by Course or scroll down for descriptions of each resource, including additional resources not mentioned by course.
Advanced
Tab Header

Tutoring and Resources by Course
Text
Math for Elementary Teachers: Math 1125, 1126
Instructors hold shared office hours in Cockins Hall 122.
See your Carmen page for Zoom links and any updates.

Mondays: 1:50-4pm
Tuesdays: 10:20-11:20am; 1:50-2:50pm (via zoom); 7-8pm (via zoom)
Wednesdays: 10:20-11:20am; 3-4pm; 7-8pm (via Zoom)
Thursdays: 10:20-11:20am; 11:30-12:30 (via Zoom); 3-5:10pm
Text
Calculus 1: Math 1140, 1141, 1151, 1156
Tutoring
Interactive Online Content
Handouts
Text
Calculus 2: Math 1152, 1172
Tutoring
Interactive Online Content
Handouts
Accordion Header

Types of Tutoring and Course Resources
Text
Drop-in tutoring is often used when students need help on some of their homework problems.  Our tutor rooms are a great place to work on math homework or study for exams.  Students often use the space like a library with the added benefit of a tutor or peers nearby. Our tutors focus not only on helping you solve the problem at hand, but also work with you to build your understanding and knowledge to prepare you for exams.
Text
Appointments are for when you need more assistance than you're able to receive in drop-in tutoring or office hours.  For example, students who find they regularly need help on more than half the homework problems.
Text
These workshops will summarize and synthesize some of the most difficult or most important concepts in your course.  These workshops are highly interactive experiences.  You will be asked to solve problems before seeing the solutions. As you go through the lesson, keep a look out for buttons which will lead you to more information.  You can go through the whole workshop or jump straight to the part you are having difficulty with.

You will get the most out of this workshop if you actively engage with the materials.  A workshop handout is available for you to take notes. We strongly suggest working through the workshop with a group of friends from your class if possible.  
Algebra and Trigonometry Workshops
Text
Online lessons are the replacements for lectures in the department's online and hybrid courses.  (Students in such courses should access their lessons through Carmen to ensure they receive a grade.) 
These online, interactive lessons give you the option of reviewing the content from an entire section or jumping right to the problem type or material you are having trouble with.  Built in quick-quizzes let you know if you are understanding the material.  Numerous video examples will strengthen your understanding.  Summary slides will help you remember the important points.
Text
Math Advisors
The  Math Advisors are available for assistance in the following areas:
Evaluation of transfer credit

Arrangements for proficiency exams

Math Course changes

Information on math placement and testing

Information on the requirements for the various programs in math
Academic Support Services
In Summer 2020, a group of Academic Support Service providers did a presentation for incoming freshman to introduce them to the various services provided. Below is information put together by the group which includes the recorded presentation and additional information.
You can review the slides from the presentation at go.osu.edu/supportservices. There are links on the slides to the resources mentioned in the presentation, and you can find more information on our websites:
Additional links you might find useful:
Text
Success at OSU starts with doing well in classes. But, some of the strategies that worked in high school may not work in college.
College is Challenging
College courses move faster. They cover as much material in one semester as might be covered in a whole year in high school.
The material college students will be learning is more complex and more cognitively challenging.
Instructors expect students to work and learn more independently. There's not much hand-holding
Incoming students find themselves in a more elite group. Lots of students at OSU were straight 'A' students in high school. We even have lots of valedictorians. So just being an "average" student at OSU means working harder and smarter than being an "average" student in high school.
Students have to motivate THEMSELVES. No one will be here to ask every night, "Have you done your homework?" Plus, you'll have many more distractions.
Three Strategies for Success
Work smart.
Get expert feedback.
Visit the MSLC early and often.
Work Smart
Do it today, not tomorrow. Putting off work is the number one problem that gets students in trouble.
Use time wisely. You won't learn unless you put in the time, but you should use your time to greatest effect.
Use the strategies that work. Just as athletes can improve their performance by watching videotapes and changing the way they swing or shoot a ball, you can learn more difficult material faster and produce better work if you use the best strategies. The MSLC can share strategies for learning math.
You need to adopt attitudes that succeed. Have a positive attitude. Work hard. Don't expect to get everything right the first time. Realize that learning takes time and effort.
Get Expert Feedback
Your roommates mean well, but they aren't the best source for information and feedback. Instead, you should get feedback from experts. Here are three ways to do that.
Ask questions in class. If one student has a question, chances are other students do, too. Be brave. Ask. It's the best way to learn.
Visit your instructor during their office hours. If something in a lecture or the textbook isn't clear, or if you have a question about an assignment, go to office hours. Instructors hold them to help students.
Take advantage of the experts at the MSLC. Our tutors in math and statistics go through special training in order to effectively identify and help you with your math difficulties.
Visit the MSLC Early and Often
We get busy, especially around midterms and at the end of the semester. Students who visit early get the most one-on-one time, and have enough lead-time to let material sink in.
Establish a routine. Visit the MSLC a couple of hours every week. Don't wait till the day of the exam. Students can't learn the whole course in one day.
Be a repeat visitor. Students can come to the MSLC every day!
Text
Mathematics: The MSLC maintains a list of private tutors for hire. The tutors have either taught for the OSU math department, or have previously worked in the MSLC tutor rooms. The MSLC does not coordinate, schedule, or host private tutoring. To request the private tutor list, please email mslc@math.osu.edu from your OSU name.# email account.
Statistics: If you are currently enrolled in a statistics course offered by the OSU statistics department, you may contact Jean Scott about hiring a private tutor. She can be reached at (614)-688-5913 or scott.961@osu.edu.